Living and working at the Walzmühle site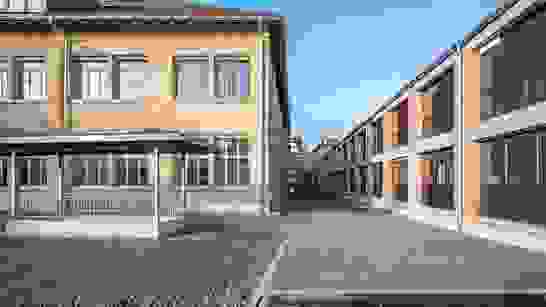 The Walzmühle site is one of the most important industrial areas in the canton of Thurgau. The site offers a wide range of uses from residential to commercial space, is located only a few minutes north of the Frauenfeld city centre by foot and has its own bus stop.
Frauenfeld

Site area
20,810 m²
Office space
2,101 m²
Residential space
1,464 m²
Number of apartments created
9
To the site portrait
The Walzmühle site has an idyllic location on the Murg river, adjacent to a nearby recreational area. With buildings of various architectural expressions, it offers architectural diversity in a small space. The offering includes loft apartments and rental units, as well as workshop, office, retail and storage space and a popular meeting spot at a bakery with a café and take-away counter.