Be at the heart
of innovation
Located in the Zimeysa district of Geneva, less than ten minutes from the airport, the campus sits at the heart of an area dedicated to innovation and industry, in particular watchmaking. The site is very easy to access using either public or personal transport.
Connectivity
The campus is particularly well located: just a few minutes from the station and airport, The Hive is also served by the main road routes to Switzerland and from France. CERN and the watchmaking campus are just a five-minute walk away.
Sustainable mobility
With networks of cycle paths and the TPG bus as a link between the station and the campus, The Hive has chosen to encourage sustainable mobility.
E-bikes for everyday use
The Hive is a partner of the Donkey Republic network, which puts its self-service bicycles within reach of everyone at the click of a button, 24 hours a day, 7 days a week. Referred to as a drop-off point, it allows you to cycle to the campus for your daily commute.
Shuttles for every need
Every half an hour, the Train Leman Express heads to Cornavin station with a journey time of under eight minutes. Every ten minutes during peak hours, the 56 and 57 buses offer a link to Zimeysa station in just three minutes. A private shuttle project is also being examined.
Economic attractiveness
The Lake Geneva basin has a very strong economy dynamic thanks to the presence of a skilled workforce and the proximity of numerous economic and scientific clusters such as CERN, Health Valley, watchmakers, specialist colleges, and numerous research centres.

An international city par excellence located at the heart of Europe, Geneva is home to a large number of multinationals as well as the headquarters of the UN and numerous NGOs.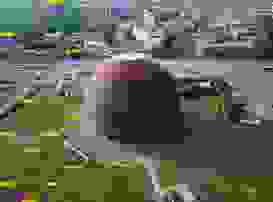 The city offers cutting-edge infrastructure and a unique quality of life thanks to its proximity to nature.
Nearby companies
The Hive campus is very close to major companies working in biotech, cleantech and watchmaking, as well as CERN, the famous European laboratory for particle physics, which employs a staff of 2500.
Lifestyle
Know for being home to numerous multinationals, international organisations and the luxury industry, the city of Geneva is a great place to live - and to work.
The proximity of the lake and the Alps make it a fantastic location, for both its views and its leisure activities. The city also has a particularly large, varied range of gastronomic and cultural activities.