SPACE FOR YOUR BUSINESS IDEAS

With CHAMA in Cham, a new small quarter for living and working is being created, comprising a total of 114 apartments. Smart space concepts with interconnected infrastructure allow for various lifestyles and work models. We are renting attractive commercial spaces in the basic fit-out in the centrally located buildings COOK and ANKER. Seize this opportunity and realize your business idea in the CHAMA quarter.

Site Maps SBB timetable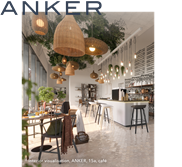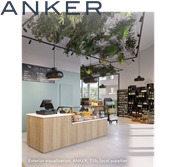 IDEAL FOR A CAFÉ OR DELICATESSEN SHOP

At 9 a.m. at Café ANKER, the aroma of freshly brewed coffee and homemade delicacies fills the air, the atmosphere is tranquil and relaxed, and the clientele is diverse. Some people grab coffee, pastries, and fresh baked goods to go, while others peacefully read the newspaper or retreat to a cozy corner to work. They all share a love for "their" café and appreciate the offerings in the quarter. Make this scenario a reality and open a well-frequented café in a prime location.

If you would like to open a grocery store or delicatessen shop in addition to the café, it is possible to rent the second space at ANKER. This will allow you to offer your customers an even wider range of products and cater to different needs.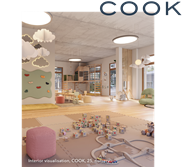 PERFECT FOR A DAYCARE

CHAMA is primarily geared towards families and a young audience. They value the excellent accessibility and infrastructure in the quarter. A daycare center in the CHAMA quarter would meet the needs of future residents and complement the existing offerings perfectly. The spacious and bright premises in the COOK building are ideal for realizing a daycare center where children can play, explore, and grow in a safe environment.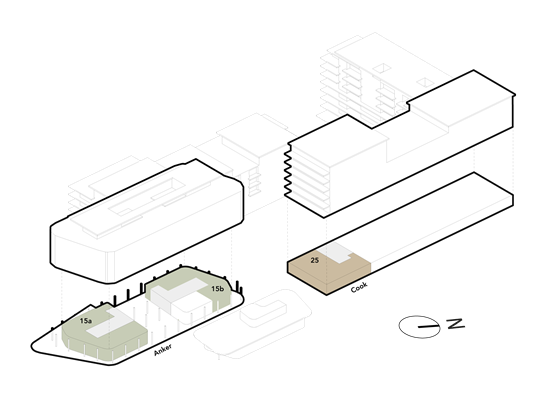 AVAILABLE SPACES
The commercial spaces are located on the ground floor of the COOK and ANKER buildings. Storage rooms are available in the basement. In order to allow you to realize your space ideas as desired, the spaces are rented in the basic fit-out.
Property

Use

Floor

Area

Rent*

Additional Costs**

Floor Plan

COOK

ANKER
Available
Reserved
Rented
*Average net rent per square meter per year in CHF, excluding VAT.
** Additional costs advance per square meter in CHF.
All information, plans, drawings, etc. are non-binding. All area measurements are approximate. Changes reserved.
Contact

Have we sparked your interest in CHAMA? We are here for you and look forward to hearing from you.