Central development with a regional impact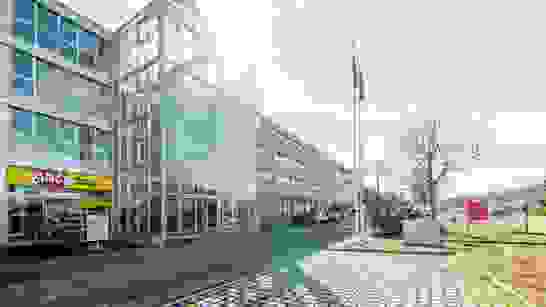 The site in Niederhasli is located directly at the train station. It offers a great deal of potential for long-term town centre development at an attractive location that is easily accessible from Zurich Kloten airport.
Niederhasli

Site area
55'731 m²
Office space
7'987 m²
Industrial space
6'769 m²
Commercial space
5'435 m²
To the site portrait
The attractive development of the town centre including businesses and up to 300 apartments has begun at the site around the Niederhasli train station currently occupied by the formwork specialist Doka Switzerland. HIAG's innovative site planning brings Doka's needs in line with those of Niederhasli's municipality, local population and businesses.